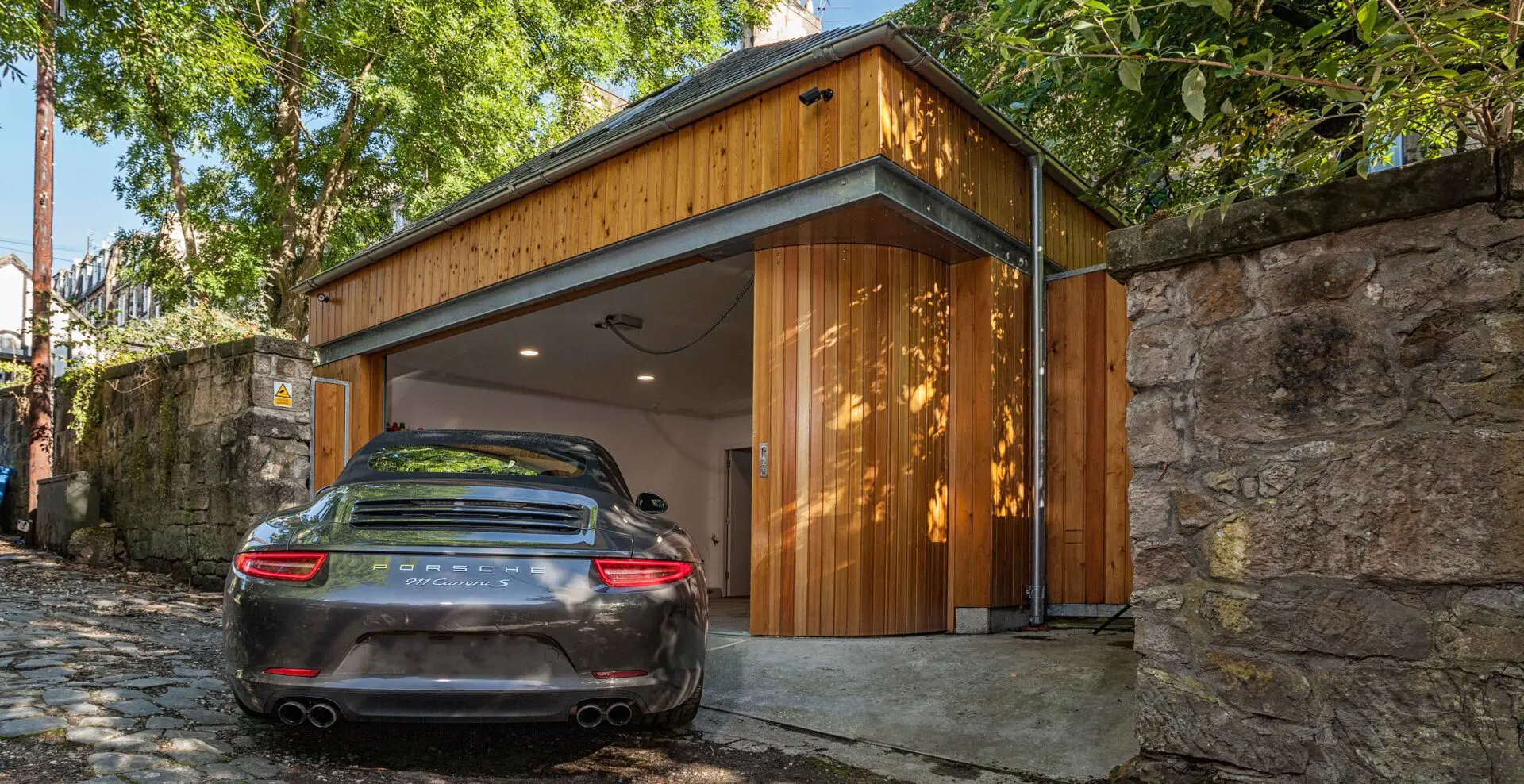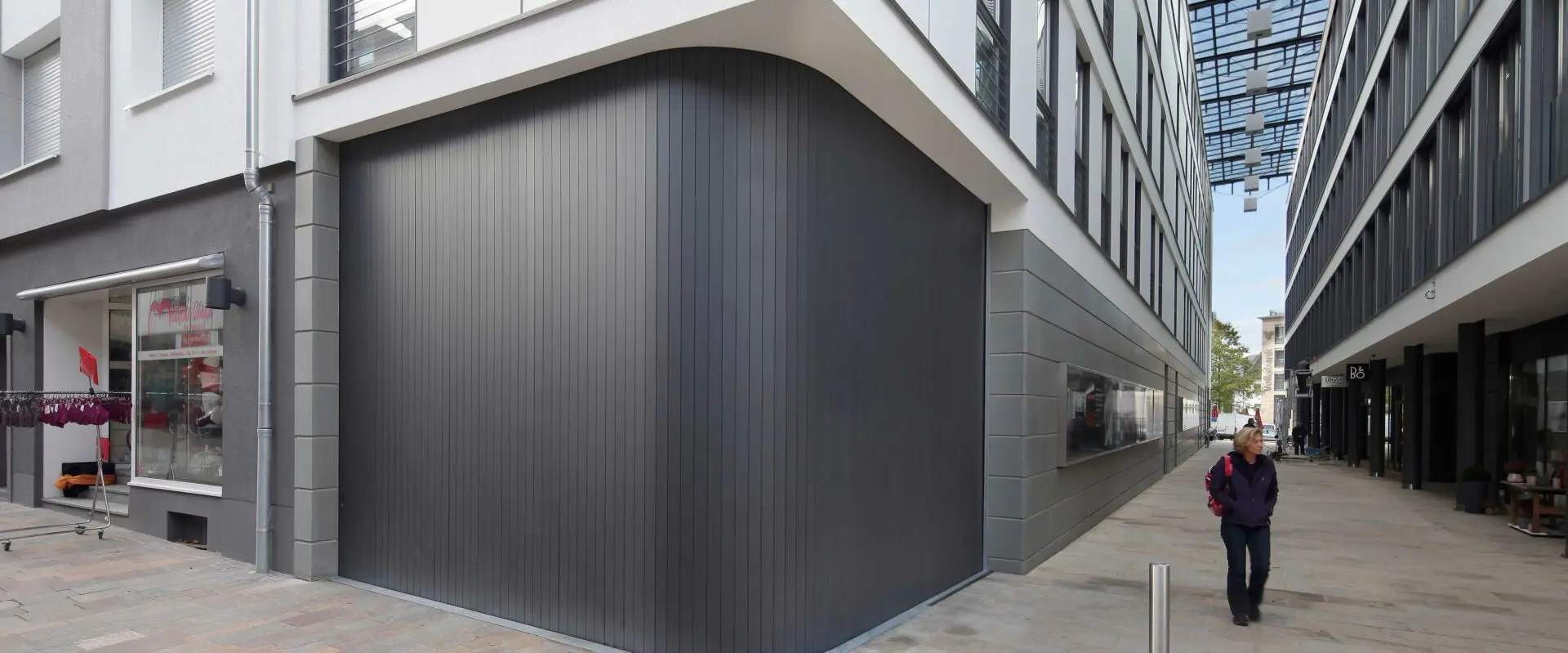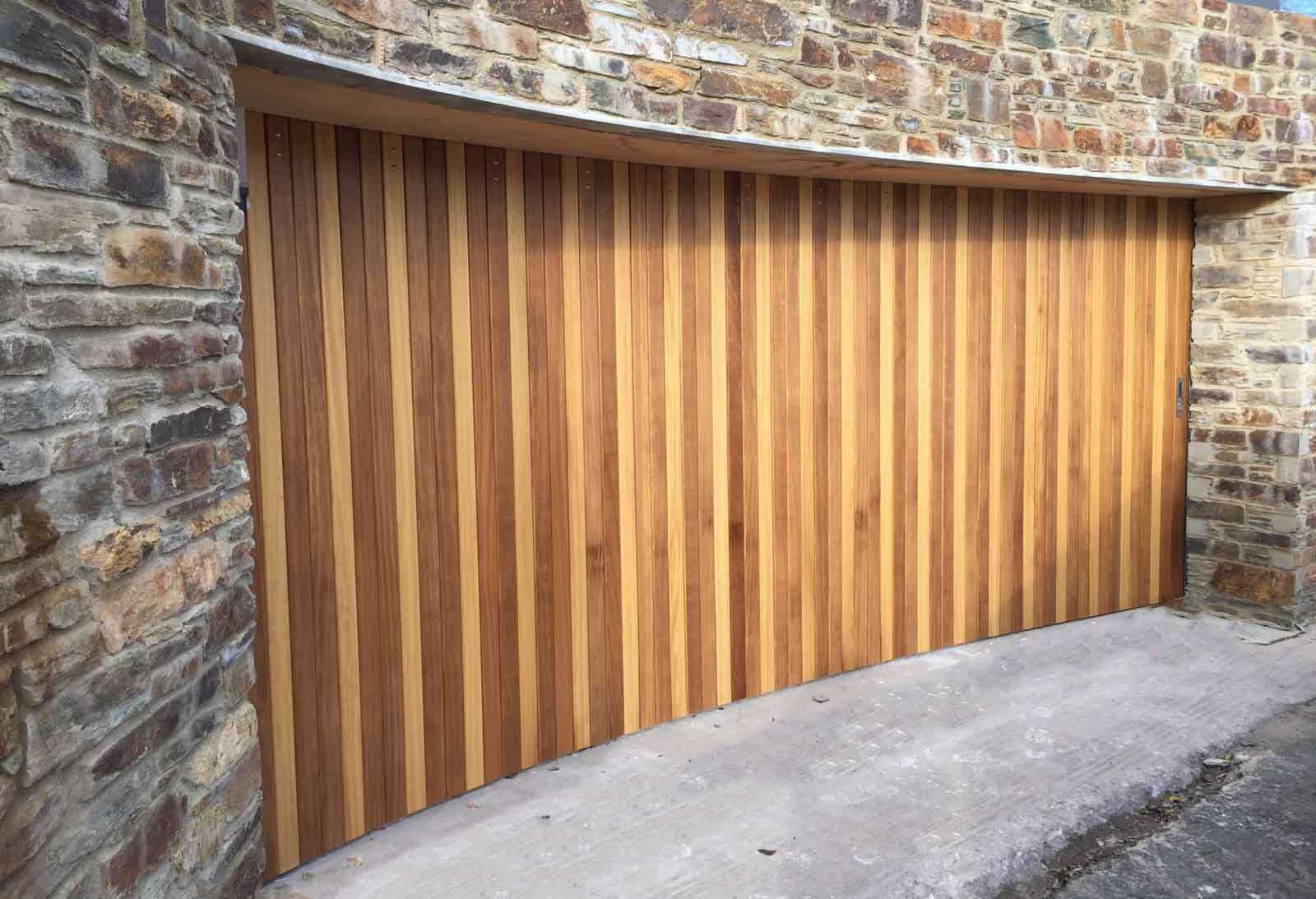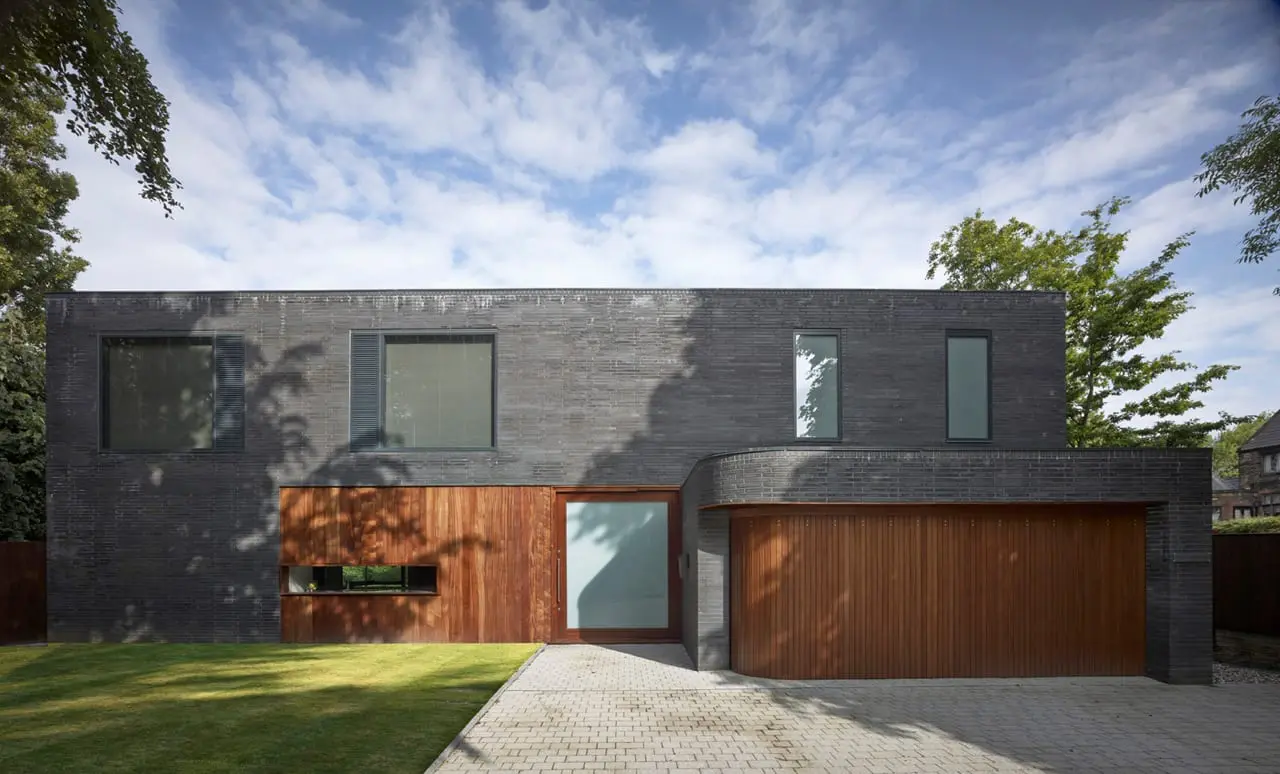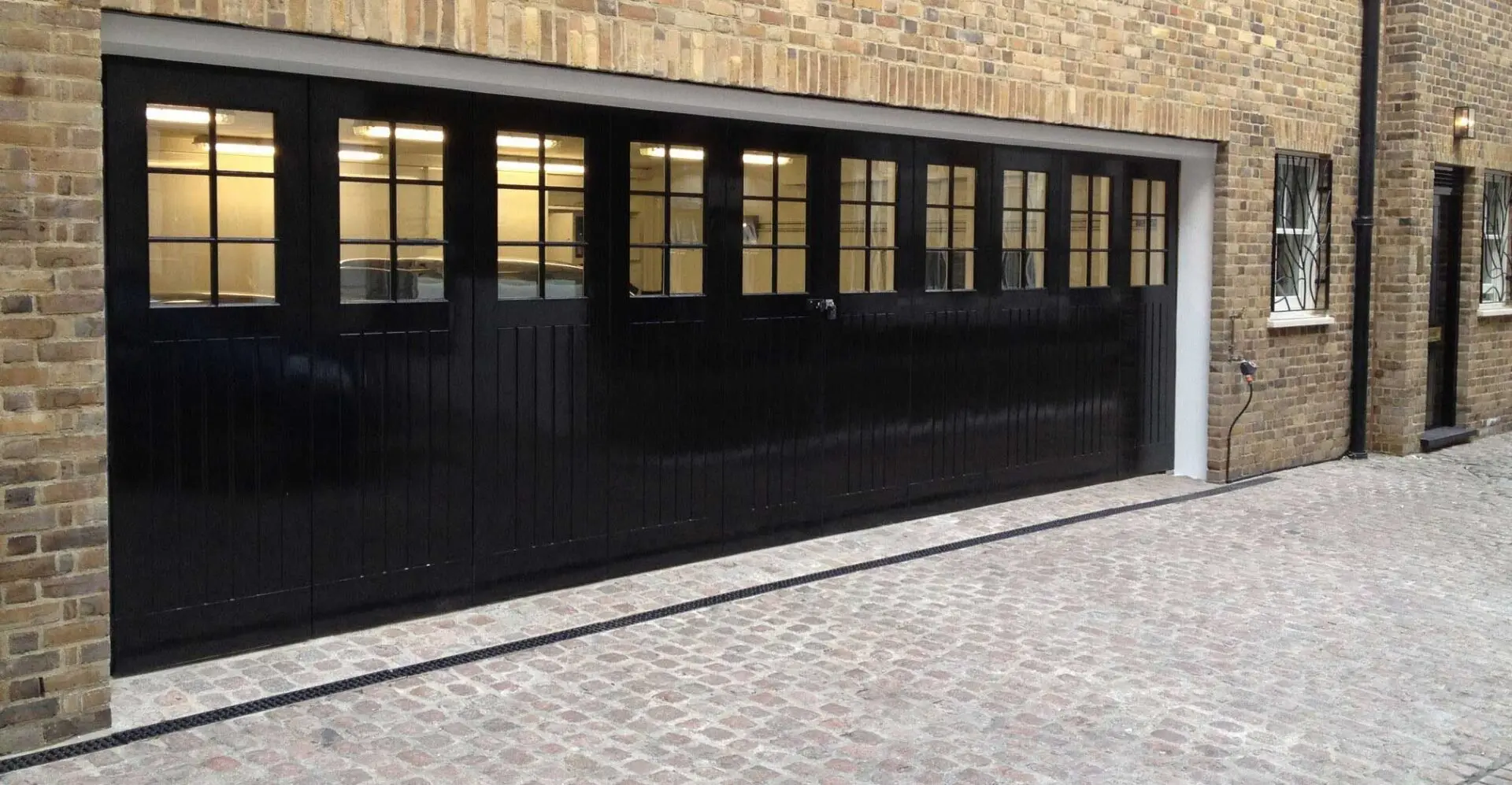 Bespoke Side Sliding Garage Doors
Rundum Meir's custom garage doors offer elegance,
design flexibility, and high-quality construction that will endure the test of time.
Not your ordinary garage door. We open in a whole new direction.
Enhancing the curb appeal of any architectural style of building, Rundum Meir made-to-order sliding garage doors are created to be a design feature enhancing the style of any building.
Rundum Meir garage doors are unique in that they slide open sideways. This gives designers and architects more flexibility when they are drafting new home designs. It also gives
homeowners additional safety features not found in traditional garage doors — features that meet the Underwriters Laboratory code for side sliding garage doors.
We work closely with designers and architects, providing garage door solutions for their most interesting design challenges. Throughout the project, we provide support before, during, and after construction. We pride ourselves on the attention to detail that we provide our customers.
Since 1968, Rundum Meir's handcrafted side sliding garage doors have elevated the upscale curb appeal of more than 100,000 homes and buildings around the world.
Now, Rundum Meir is taking North American architecture from simply functional to extraordinary.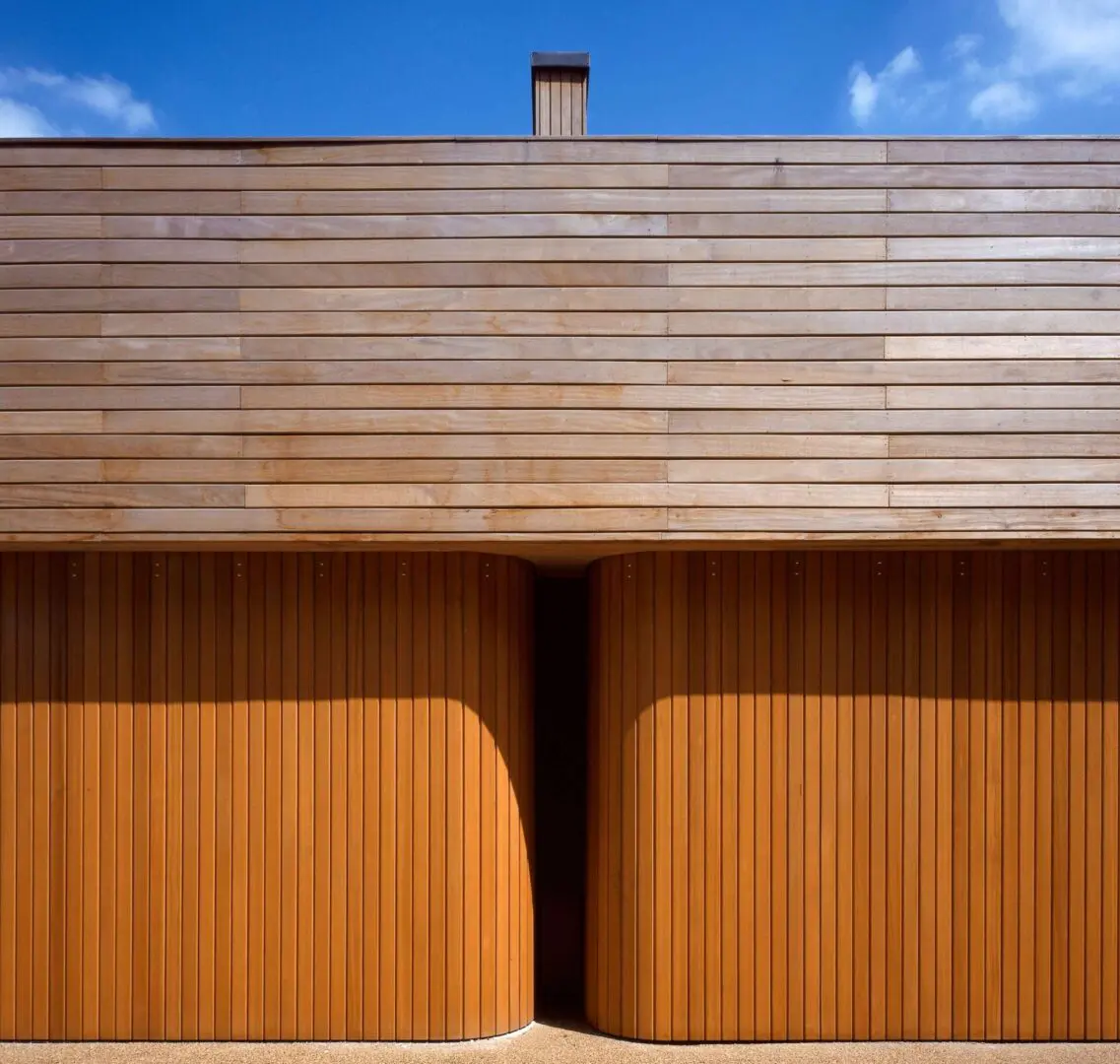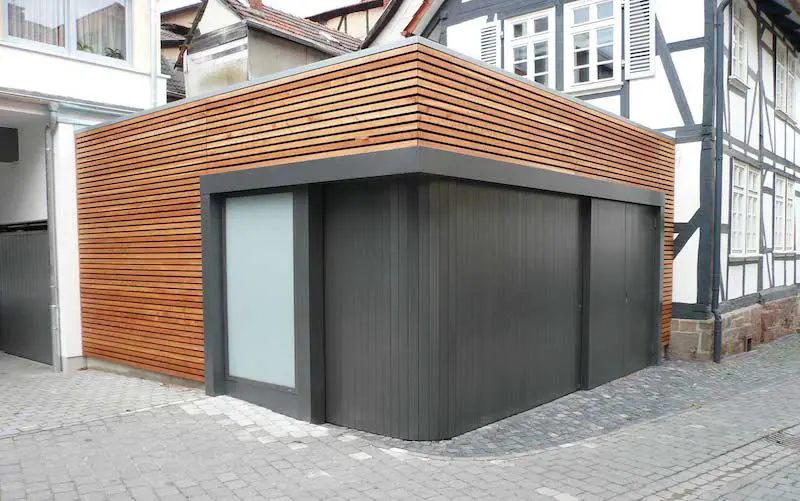 Rundum Meir Original garage doors offer an unparalleled combination of functionality, flexibility, and curb appeal. The unique door design allows for an easy full or partial opening in a smooth, quiet motion, while the side sliding design eliminates the hazards of standard garage doors, meeting safety codes and exceeding expectations. Rundum Original garage doors are handcrafted from high-quality wood or aluminum.
With Rundum Meir Side Sectional doors, you can achieve an elegant design while retaining the reliability and easy operation of Rundum Original doors. Each Side Sectional garage door is individually designed and hand-built from premium materials to unify the garage into the architectural style of your home.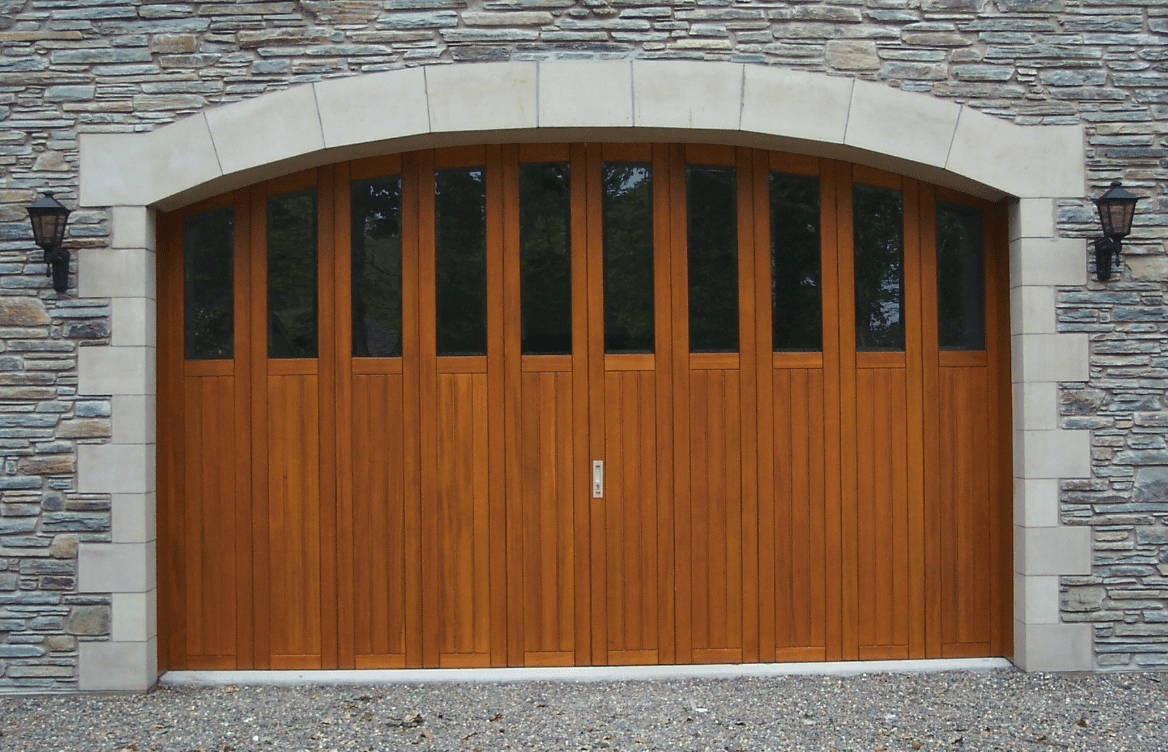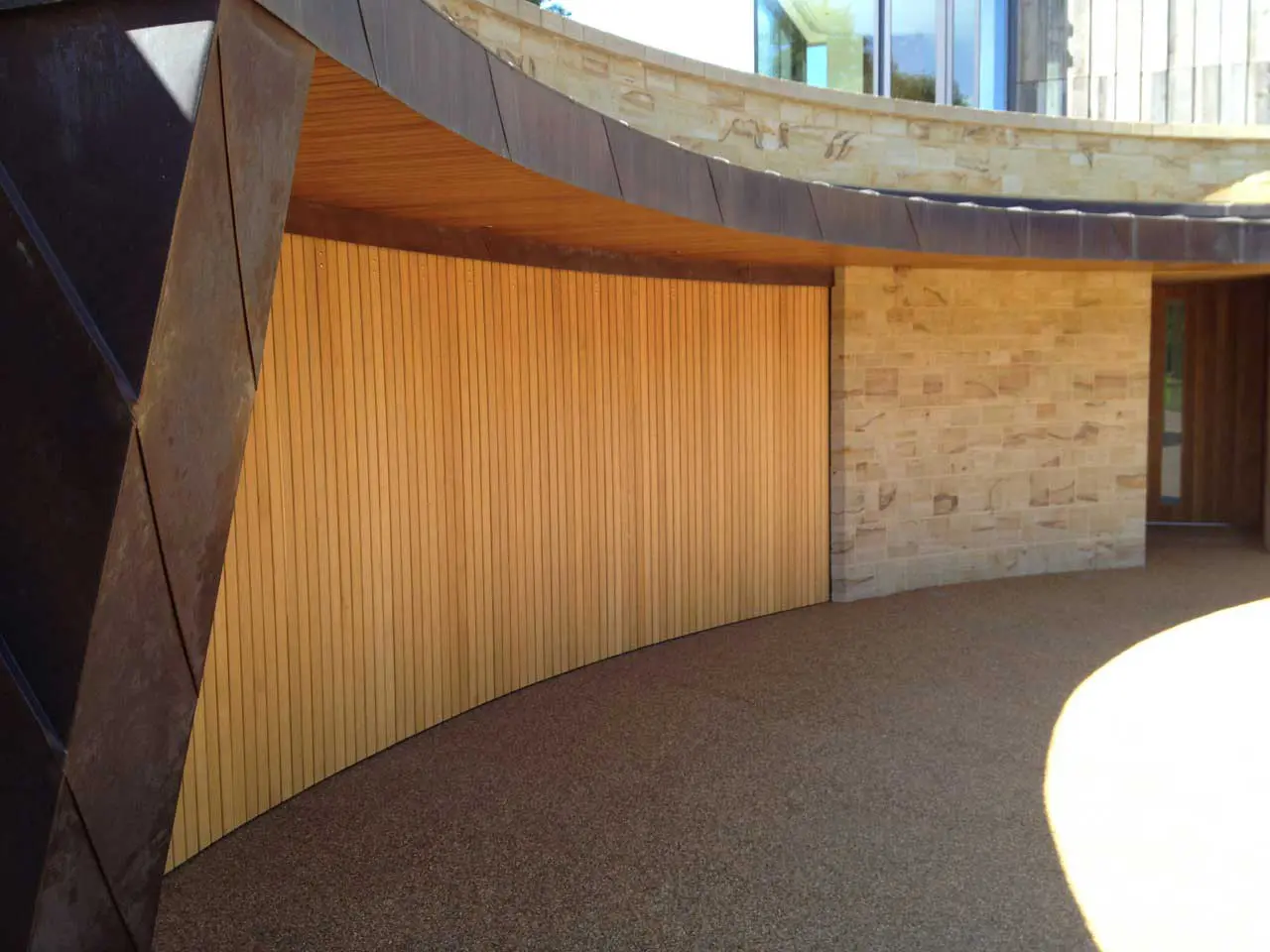 Rundum Meir offers the Original and Side Sectional sliding garage doors. Both styles of doors offer the same design and safety features regardless of the overall design of the door.
Our garage doors come with safety features that over-the-top garage doors cannot offer. The door-mounted motor eliminates the need for unsafe pulleys and torsion wires.
The Rundum Meir garage door-mounted motors are programmed to offer resistance to unauthorized attempts to open them and for single-person passage. At the same time, they are easily manually opened by the elderly and children.
Regardless of the design that you choose, every door is equipped with the same features. At Rundum Meir, we do not believe in having base models made with lower-quality material. All of our doors are constructed from the same high-quality materials.
Rundum Meir sliding garage doors are built with German precision engineering that uses the finest components and hardware available. Each door is handmade, with almost limitless design options,
including:
Panels that are assembled using time-honored tongue and grove design
A variety of floor guides available to choose from
Suitable for unusual building designs, such as curved buildings, openings on a corner, or historic buildings such as a coach house
Solid timber or insulated aluminum planks in a variety of stains and colors
Ideally manufactured for low interior height clearance
Designed to fit almost every shape of building openings
Want to chat? Enter your email, and we'll be in touch soon!