A family business that started by making wooden garage doors that slide around a corner to open for local homeowners. Headquartered in Bavaria near Munich, Germany, Rundum Meir has become synonymous with sophistication, innovative design, and luxury across Europe over the past five decades. Now, they're excited to bring the world's most elegant garage doors to North America.
Rundum Meir's innovative garage doors have enhanced the architectural beauty of more than 100,000 residential and commercial properties around the world. Using old-world craftsmanship, unique design options, and top-of-the-line materials, all while surpassing international safety standards.
Rundum Meir is now bringing their distinctive, automated sliding garage doors to North America. They are elevating American architecture from purely functional to design chic.
For more than 50 years, Rundum Meir has gained a reputation among architects, builders, and design professionals across Europe and the UK as innovative garage door innovators. They are responsible for the capability of integrating the garage door into the overall design of single-family homes, residential complexes, and commercial buildings.
That innovation has provided them with the opportunity to work on many unusual buildings. It has also allowed them to create many award-winning designs.
In 1998, the Bavarian State Minister for the Environment awarded Rundum Meir Certification for incorporating Outstanding Environmental Production Methods.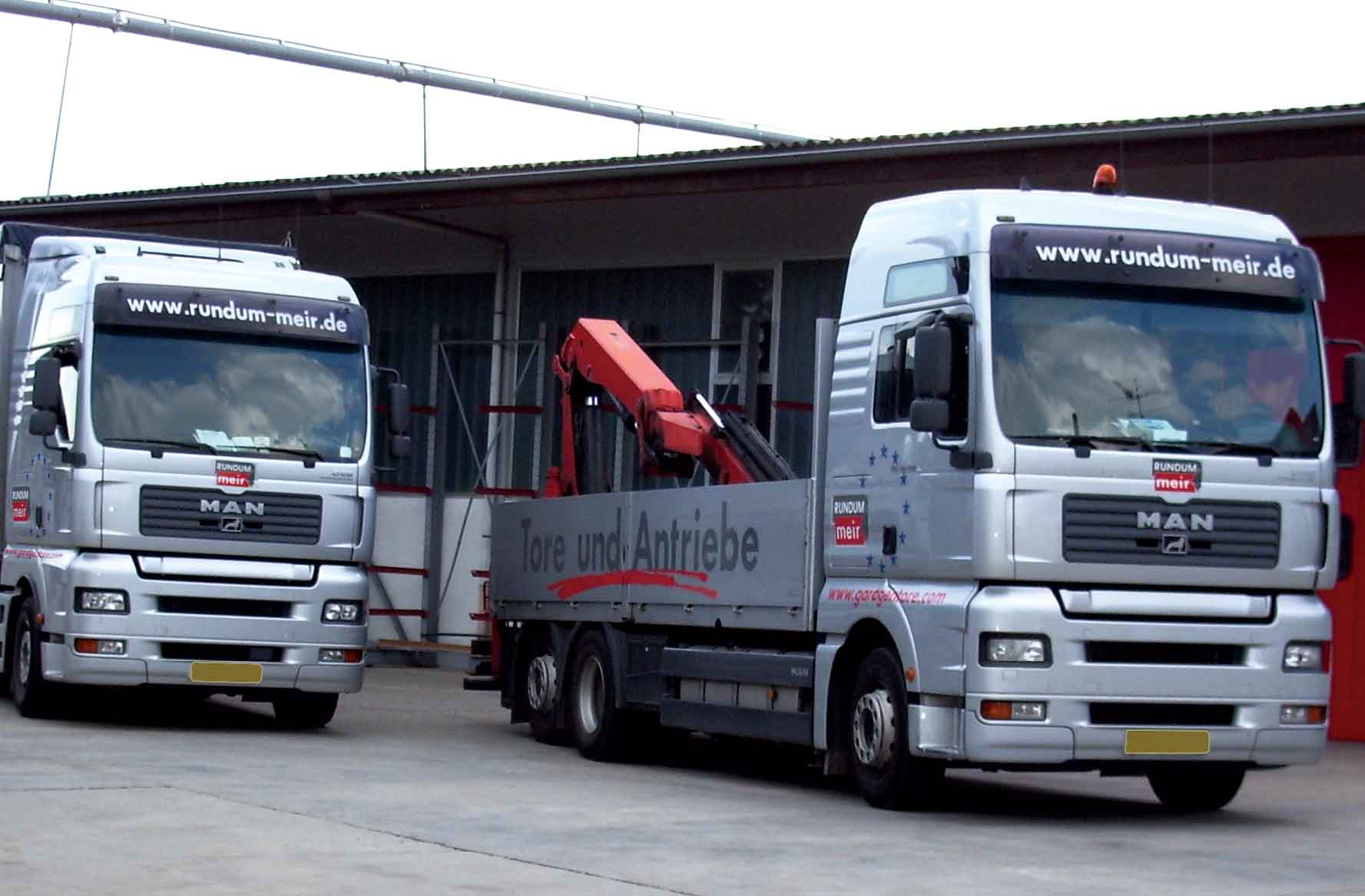 With our 50 years of experience and your vision, we make your dream a reality.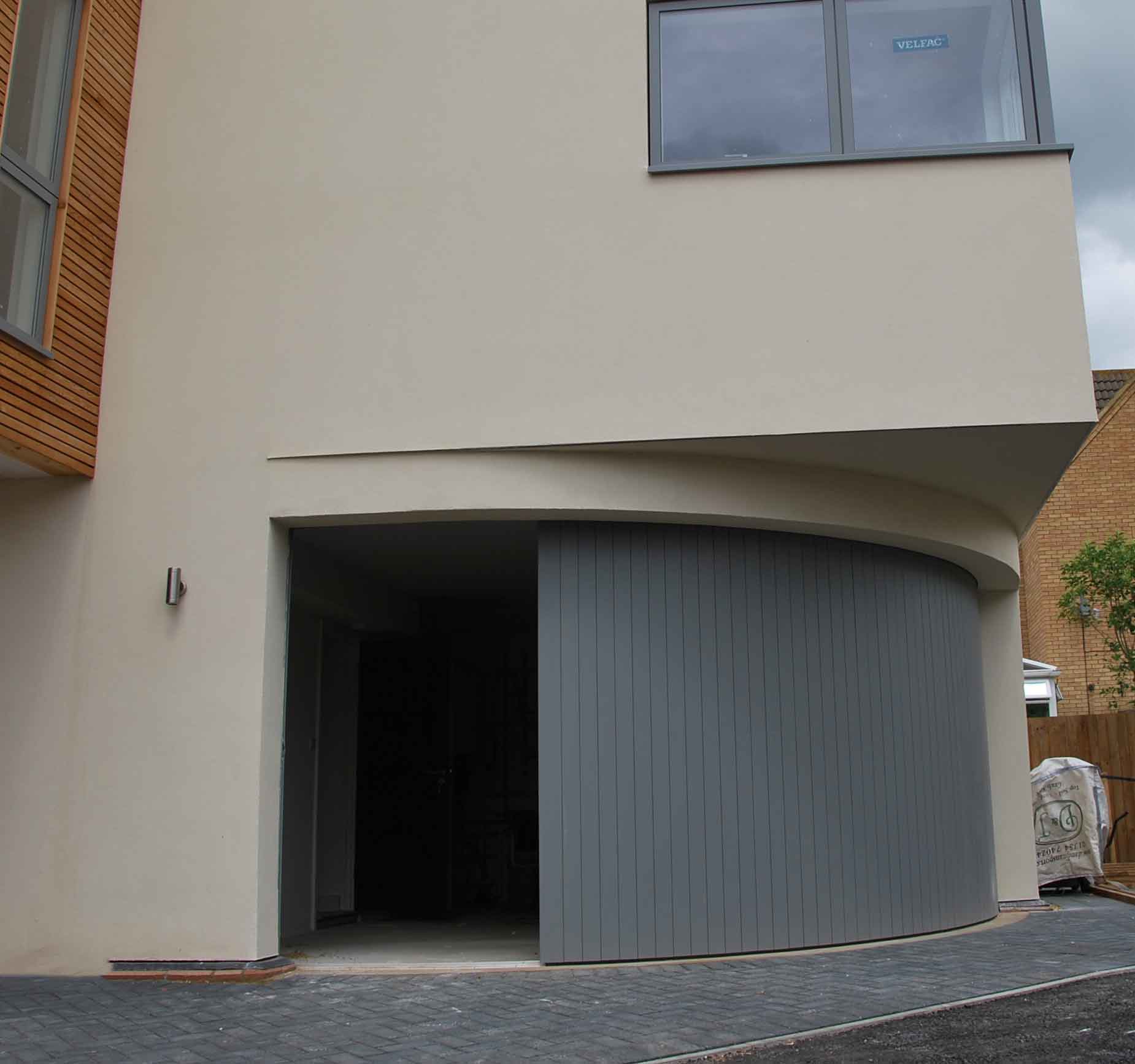 Their goal is to make the garage door a prominent design feature of any house or commercial building.
Combining the precision of German engineering and custom design options, they are advancing artistic possibilities beyond the conventional.
Don't settle for just any garage door.
Every Rundum Meir innovative garage door is a commission design to complement the aesthetics of any building. Whether you're looking for understated elegance, bold design features, or incredible integration, Rundum Meir's Original Round-the-Corner innovative garage doors will exceed your expectations in every way.
There is no such thing as a "standard" Rundum Meir innovative garage door. With no stock doors waiting in the warehouse, every order is built to the designer's exact specifications. From a single-entry garage to large aircraft hangars, our doors can be built to almost any size and elevation, and every door is custom-made to your specific needs.
Our dedicated design team is always on hand to help you every step of the way. Whether it be by answering your questions, assisting with planning, or ordering and optimizing your Rundum Meir garage door, we are there for you.